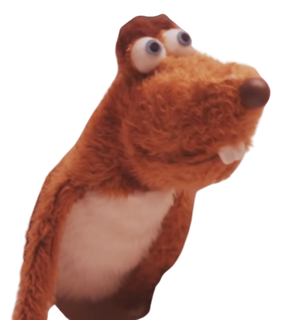 "Hee hee, HARDER"
- Furry Boy
Furry Boy is a friend of Shrignold and an antagonist in Don't Hug Me I'm Scared 3. He worships Malcolm, the King of Love. He has a pet crab.
Appearance
He is a orange/brown creature with a tan belly, blue eyes, brown nose and eyebrows. When brainwashing Yellow Guy, he wears a red hat with a gold heart with glitter on it.
Villanous Acts
Ad blocker interference detected!
Wikia is a free-to-use site that makes money from advertising. We have a modified experience for viewers using ad blockers

Wikia is not accessible if you've made further modifications. Remove the custom ad blocker rule(s) and the page will load as expected.